Vegetarianism: what are the health benefits?
In a recent special issue published in the Nutrients Journal, researchers described the health benefits of vegetarian diets.
Study: Vegetarians: Past, Present, and Future Regarding Their Diet Quality and Nutritional Status. Image Credit: Creative Cat Studio/Shutterstock.com
Background
The word "vegetarian" mainly refers to those who avoid eating meat, fish, fowl, and their derivatives. Due to the absence of meat or meat products, vegetarian diets (ovo-lacto-vegetarian, vegan, and pescatarian) are typically considered healthier alternatives to standard diets.
However, the health advantages of vegetarianism may vary depending on the total diet quality, which may be varied, as may their impact on nutritional status and health.
Given the surge in vegetarianism in recent years, the food sector has discovered new business potential.
Previously, vegetarian cuisine was restricted to particular or local businesses; however, some vegetarian companies and restaurants have modified their goods to better suit their target demographic.
About the special issue
In the present special issue, researchers presented the dietary quality of vegetarian diets compared to non-vegetarian diets based on manuscripts emphasizing nutrition, dietary quality, diet patterns, and/or wellness in experimental and observational studies, including individuals of all ages.
Reasons for vegetarianism and different types of vegetarian diets
The health advantage of vegetarianism is not the only reason for its rise worldwide. Other factors include eating disorders, moral ideologies, personal identity, social connections, cultural customs, religious views, and environmental concerns.
Given the diversity and plethora of underlying factors, it is apparent that vegetarian-type diets are diverse and must not be characterized by eating meat.
The ovo-lacto-vegetarian diet avoids fish, meat, and their byproducts while consuming eggs and milk. In contrast, the vegan diet avoids all animal products, including eggs, milk, and any food product tested on animals.
Among the aforementioned classes, pescatarians (vegetarians who consume fish), ovo-, and lacto-vegetarians are forms of vegetarian diets.
It is critical to recognize the nutritional differences between vegetarian diets. Vegans consume less calcium, protein, calories, and saturated fat while eating more dietary fibre-rich foods than omnivores.
As a result, vegans may be at greater risk of mineral and vitamin deficiency, which is essential to maintain balance in several physiological systems, such as bone and blood health, sperm quality, homocysteine levels, and psychological and dental health. Vegetarians may be more prone to anemia, depression, and tooth erosion.
Vegetarian diet: advantages and disadvantages
Studies have reported that vegetarians have a lower likelihood of being obese or suffering from chronic medical disorders such as hypertension, diabetes mellitus type 2, coronary artery disease, malignancy, and all-cause deaths than those following traditional diets and non-vegetarians.
Vegetarian diets offer various health benefits, such as lowering body mass index (BMI), blood pressure, glucose, cholesterol, homocysteine, triglycerides, and inflammatory biomarkers.
A meta-analysis showed that vegetarian diets were related to a 4.60 kg-weight reduction (mean). The European Prospective Investigation into Cancer and Nutrition (EPIC)-Oxford trial findings showed that vegetarian individuals had lower BMI and systolic-type blood pressure values than non-vegetarians.
The differences showed greater statistical significance for vegan diet followers than those following the lacto-ovo vegetarian diet. In addition, vegetarian diets were associated with lower coronary artery disease risk [risk ratio (RR) of 0.7] and tumors at particular locations compared to non-vegetarians. The RR values for stomach and bladder cancers were 0.4 and 0.6, respectively.
A prospective cohort study in the United Kingdom (UK) showed a 32%-lower coronary artery disease risk among vegetarian individuals, lower body mass index values, and non-high-density lipoprotein (non-HDL) levels.
In contrast, a UK-based study showed that pescatarians might have lower cardiovascular disease risks than vegetarians since fish is a vital source of cardioprotective nutrients such as polyunsaturated fatty acids (PUFA, mainly omega-3), selenium, and vitamin D.
Vegetarian plant-based diets give appropriate amounts of most nutrients but may have lower omega-3, calcium, vitamin B12, iron, zinc, and magnesium levels in some situations.
Deficits in omega-3 fatty acids and vitamin B12 are directly related to a lack of nutrient-rich foods, whereas mineral deficiencies have been linked to increased consumption of certain fibrous foods, which may reduce the absorption and thus bioavailability of minerals such as iron, calcium, and zinc.
A vegetarian diet carefully designed to minimize vitamin shortages can be advantageous for older individuals. On the other hand, consuming more unprocessed foods and saturated fats like butter and ghee may raise the chances of severe obesity and bariatric surgery.
According to reports, ultra-processed-type foods comprise 40% and 37% of the caloric intake of vegan and ovo-lacto vegetarian diet followers, respectively. Plant-based hamburgers or sausages may contain salt and saturated fats in high amounts.
Conclusion
The findings suggest that properly controlled and well-planned plant-based vegetarian diets may provide significant overall health advantages.
However, there is also worry about vegetarian diet limits; they might be deficient in crucial nutrients required for human health.
Since vegetarian diets may not always be synonymous with healthy diets, caution must be exercised while selecting the type of vegetarian diet. Future research is required to properly classify vegetarianism, considering their use of other food items, including ultra-processed foods.
Journal reference:
Petermann-Rocha, F. and Ho, F. (2023) "Vegetarians: Past, Present, and Future Regarding Their Diet Quality and Nutritional Status", Nutrients, 15(16), p. 3587. doi: 10.3390/nu15163587. https://www.mdpi.com/2072-6643/15/16/3587
Posted in: Medical Science News | Medical Research News | Medical Condition News | Miscellaneous News | Healthcare News
Tags: Anemia, Bariatric Surgery, Bladder, Blood, Blood Pressure, Body Mass Index, Bone, Butter, Calcium, Cancer, Cardiovascular Disease, Cholesterol, Chronic, Coronary Artery Disease, Depression, Diabetes, Diabetes Mellitus, Diet, Fatty Acids, Fish, Food, Glucose, Homocysteine, Lipoprotein, Magnesium, Meat, Minerals, Nutrients, Nutrition, Obesity, Protein, Research, Saturated Fats, Selenium, Sperm, Stomach, Surgery, Tooth Erosion, Vegan, Vegetarian, Vitamin B12, Vitamin D, Zinc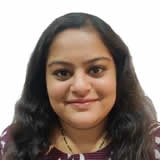 Written by
Pooja Toshniwal Paharia
Dr. based clinical-radiological diagnosis and management of oral lesions and conditions and associated maxillofacial disorders.