This Guy Lost 165 Pounds and Became a Bodybuilding Champ
Even as a kid, Dean Koenig struggled with his weight. Growing up in Cabramatta, Australia, Koenig was often picked on in school for his size, which led to even more weight gain throughout his teenage years. Things went from bad to worse for Koenig after a car accident nearly took his life. In his recovery, Koenig was told he may never run again, and he hit his highest point on the scale at 341 pounds.
But Koenig isn't the type of guy to give up that easily. Through sheer force of will—and a little help from the professionals—Koenig has not only pulled off a 165-pound weight loss, but he's also winning bodybuilding competitions left and right.
As a young man, Koenig made one decision to change his life for the better.
"I left high school to join the army at 18, and this was the lifestyle change I needed," he told Men's Health. "It forced me to get fit and be physically active. And the mateship of the army allowed me to feel included and make friends."
At the time, he felt great physically and mentally. However, he was forced to leave the army after suffering a knee injury, but quickly found fulfilling work as a security guard at Bankstown Sports. There, he even met his future wife and began his journey to become a certified personal trainer.
But in August 2010, Koenig was riding his bike to work when he was hit by a car, and all of his hard work came to a screeching halt.
"It was a life-changing experience on many levels," he said. "It took surgery, rehab and a lot of physio to recover after the accident. That led to depression and a lot of time spent at home eating, drinking and not being able to move much."
It wasn't long before Koenig hit the 341-pound mark. After one surgery, doctors told Koenig he wouldn't be able to run again, or ever lift weights above his head. Though injured, he didn't realize how bad things had become until one day when he bent down to tie his own shoes and broke out in a sweat.
"I couldn't believe where I had gotten to," he said.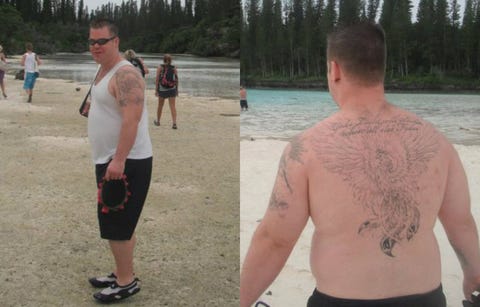 Dean Koenig
"These were some very dark days mentally, as prior to the accident I was in prep to be a personal trainer," Koenig said. "Running and weights training was my life and future. So, I decided I wasn't going to take the doctors' advice as gospel and was determined to do everything I could to prove them wrong."
To start, Koenig put together the A-team of chiropractors, trainers, and physical therapists. After a few months, Koenig was able to give up his cane and move freely. But, that wasn't enough for him.
"I was determined to get back in shape and finish my fitness qualifications," he said. "It took months and months of hard work, but I could see the pounds dropping off and I was starting to feel normal again.
He got there first by walking. Then running. Then finally adding in a weight routine. Then, he put down all the comfort foods like chips and burgers that he thought were helping his depression, but were actually making it worse. Instead, he picked up healthier proteins and vegetables to fill his plate. After three full years, Koenig dropped 176 pounds to hit his new weight of 165. But that's not even the best part. In 2013, he also started his first personal training job.
"I remember feeling so happy when I signed my first client. It was a dream come true," he said.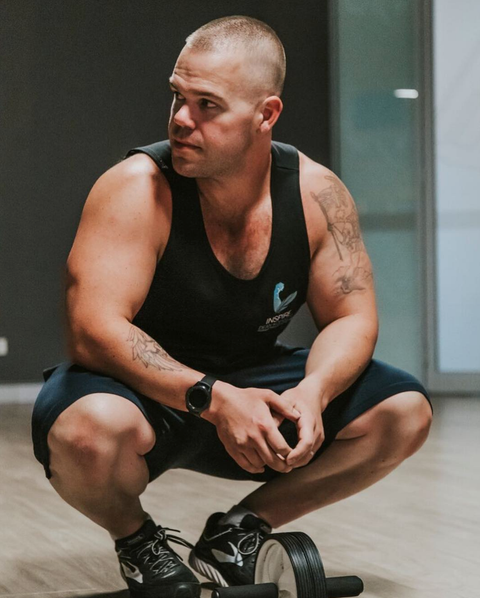 Dean Koenig
His first client also happened to be a runner, so Koenig took it as an opportunity to push his own limits and ran his very first race following his injury in 2014. From there, the man who was told he'd never run again completed a half marathon.
"I was blown away by what I achieved thus far, but I wanted to push for more. The next step was to prep for a bodybuilding competition," he said.
Koenig prepped by working his way up to heavy weights and body sculpting. In 2015, he competed in the under 80kg category in ANB Victoria Fitness Mania Body Building Competition in Melbourne. There, he walked away with the third-place prize along with Most Inspirational and Most Potential.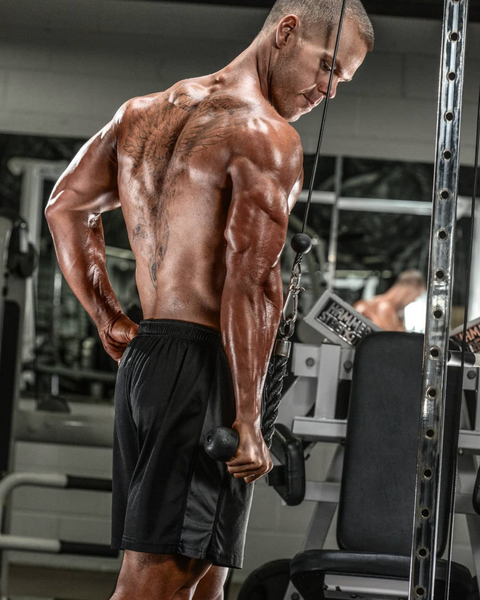 Dean Koenig
"All I wanted was to compete," he said. "I never imagined walking away with a place and more."
Since then, Koenig has gone on to compete in nine competitions in just over two years. In 2017, he even won the under 90kg category at the ANB Victoria Regionals Body Building competition.
"Fitness is what I love and helping others on their journey," he said. "I know how they feel whether its weight loss, body sculpting or more, I have been through it which helps we relate to clients on a personal level."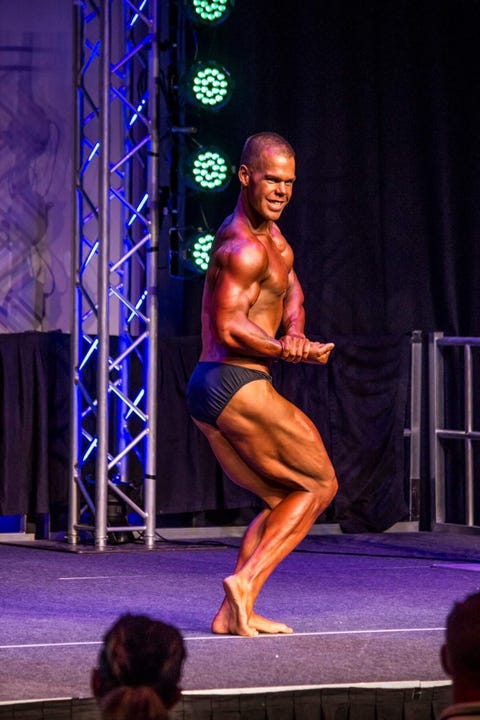 Dean Koenig
People going through a journey like Koenig's will always have good days and bad, he said, but in the end, winning is worth the battle.
"Be true to yourself and always keep going, no matter what life throws your way," Koenig said.
Source: Read Full Article