Study suggests air pollution is an important independent risk factor for asthma exacerbations in children living in urban areas
A new study published in The Lancet Planetary Health reported that moderate levels of outdoor air pollutants, ozone, and fine particulate matter correlated to non-viral asthma attacks in children and adolescents who live in low-income urban areas. The study also highlighted that in non-urban areas, asthma flare-ups were more likely to occur in the absence of viral illness.
Background
Antibodies eBook
Compilation of the top interviews, articles, and news in the last year.
Download a free copy
Asthma is characterized by chronic inflammation of the airways. During an asthma attack, the inner lining of the airways swells, the surrounding muscles contract, and the airways exude extra mucus, leading to a substantial narrowing of the air passage. The most common asthma triggers include viruses, air pollutants, ozone, and particulate matter.
Respiratory viral infections are the most common triggers of asthma attacks in children and adolescents. Therefore, clinical studies have focused on and unraveled mechanisms that mediate the impact of respiratory viruses on asthma symptoms. These have contributed to the development of targeted asthma prevention medicines.
However, acute asthma episodes can also occur independently in the absence of a viral respiratory infection. Multiple epidemiological research published over the last few decades has linked air pollution concentrations to acute asthmatic attacks in humans.
Studies have been conducted on asthma attacks caused by respiratory virus infections – a common trigger, but not on independent asthma exacerbations sans infection. Thus, the etiology and molecular pathways of asthma attacks during non-viral diseases remain poorly understood.
Evidence suggests that children living in impoverished urban areas have the highest asthma fatality rates. Asthma attack rates were higher in children living in low-income urban environments in the United States (U.S.).
About the study
This study aimed to determine if outdoor air pollution was associated with asthma episodes among urban children. For this, the researchers analyzed changes in airway physiology and gene expression levels during intense asthma episodes.
The Secondary Assessment of Mechanisms Underlying Asthma Exacerbations Prevented and Persistent with Immune-based Therapy (MUPPITS1) group included air quality data to examine how air pollution impacts cellular and physiological mechanisms that contribute to disease severity pathogenesis.
Researchers then validated key findings from the Inner-City Anti-immunoglobulin (IgE) Therapy for Asthma (ICATA) cohort. For this, a total of 419 participants residing in urban areas in eight cities in the U.S. were recruited from 2006-2008 (part of the ICATA cohort study). The research was conducted prospectively on the children for up to two respiratory infections or about six months, whichever preceded. Asthma episodes were classified as either viral or non-viral.
Using the Environmental Protection Agency's (EPA) air quality index values and levels of particular air pollutants, the researchers correlated each disease with the level of specific air pollutants in a particular city––during the period when the disease was diagnosed. Thereafter, the data for city and season was modified to reduce the impact of these variables on the results.
According to the US EPA, indices and concentrations of air pollutants were collected for fine particulate matter (PM2.5 and PM10), O3, CO, NO2, SO2, and Pb during the study period of both cohorts and were matched to each patient's disease. The association between regional air pollutants and respiratory diseases, asthma exacerbations, pulmonary function, and upper airway transcriptional levels was examined using covariate analysis.
Findings
Approximately 30% of children with asthma attacks were found to have a non-viral cause, which is two to three times the proportion seen in non-urban children. These attacks were associated with a local increase in fine particulate matter and ozone. In urban settings, the combination of pollutants at low concentrations can exacerbate asthma attacks or lead to high levels of air quality index (AQI).
Of note, PM2.5 increased tissue kallikreins, non-type-2 inflammatory cytokine genes, and a large set of barrier function genes in airway epithelial cells. PM2.5 levels might also increase several immune pathways in the epithelia, contributing to an asthma attack in the absence of a respiratory viral infection.
Among numerous other elements of type-2 inflammation, O3 was associated with eosinophilic or type-2 inflammation and impaired pulmonary function. Different inflammatory pathways were associated with each pollutant in response to elevated levels of O3 and PM2.5. Further, these pollutants are chemically related, may grow concurrently, particularly in warm weather, and can have additively negative effects on the respiratory system.
The researchers stated that viruses, pollution, and other factors could work independently or in tandem to cause asthma attacks in children living in cities. Pollutants may have similar effects on viruses, as evidenced by the relationships between the levels of expression of various modules and the levels of pollutants.
Conclusion
From the results, it was inferred that novel asthma management strategies could be developed for children living in cities. A future effort could involve adopting personal air quality sensors and air filters to prevent pollution from entering the environment.
Journal reference:
Altman, M. et al. (2023) "Associations between outdoor air pollutants and non-viral asthma exacerbations and airway inflammatory responses in children and adolescents living in urban areas in the USA: a retrospective secondary analysis", The Lancet Planetary Health, 7(1), pp. e33-e44. doi: 10.1016/s2542-5196(22)00302-3. https://www.thelancet.com/journals/lanplh/article/PIIS2542-5196(22)00302-3/fulltext
Posted in: Medical Science News | Medical Research News | Disease/Infection News
Tags: Adolescents, Air Pollution, Asthma, Children, Chronic, Cytokine, Gene, Gene Expression, Genes, Immunoglobulin, Inflammation, Ozone, Physiology, Pollution, Research, Respiratory, Respiratory Virus, Virus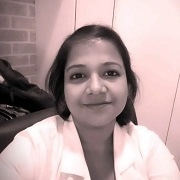 Written by
Nidhi Saha
I am a medical content writer and editor. My interests lie in public health awareness and medical communication. I have worked as a clinical dentist and as a consultant research writer in an Indian medical publishing house. It is my constant endeavor is to update knowledge on newer treatment modalities relating to various medical fields. I have also aided in proofreading and publication of manuscripts in accredited medical journals. I like to sketch, read and listen to music in my leisure time.
Source: Read Full Article