My day on a plate: Amanda Farrugia
Schoolteacher and AFLW player for the GWS Giants, Amanda Farrugia, 34 shares her day on a plate.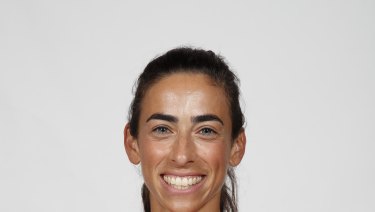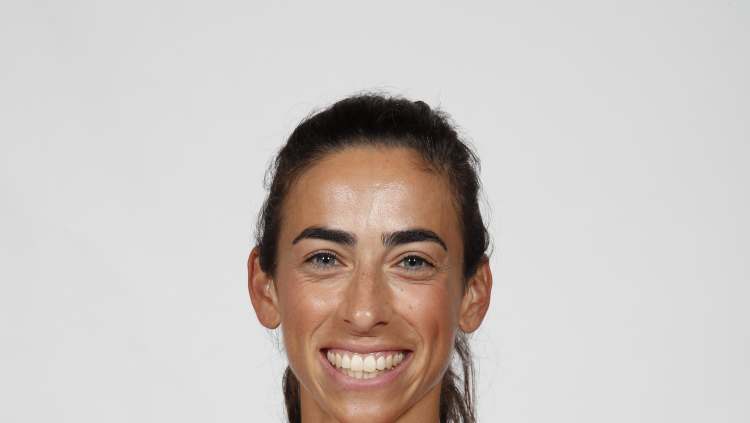 Amanda Farrugia is an AFLW player for the GWS Giants.
8am I spend the morning with my husband at a cafe, where I have coffee and a vegetarian breakfast that includes peas, spinach, eggs, haloumi, mushrooms and toast. I also have water, which I drink throughout the day. While at the cafe, I meet a six-month-old AFLW Giants member.
10.30am I snack on yoghurt and a handful of almonds.
1pm A poppyseed rye roll with ham and lots of salad.
4pm A handful of cherries and a small bunch of grapes before my training session.
7pm After training at Olympic Park, I eat at one of my favourite Asian fusion restaurants. Tonight it's vegetarian rice paper rolls as an entrée, followed by a beef, tofu and vegetable stir-fry.
Dr Joanna McMillan says…
Top marks for … Getting vegies into every meal and meeting the recommendation of five serves a day. Your snack choices are also spot-on: a handful of nuts every day is terrific for heart health, the yoghurt gives you a calcium boost along with probiotics for gut health, and your fruit choices are rich in a protective group of plant compounds called polyphenols.
If you keep eating like this you'll … Stay lean and support your body through training. This day had a good array of nutrients, including iron – often low in female athletes – from the red meat. You spread your protein evenly over the day and this helps to support muscle metabolism and appetite control.
Why don't you try … Ensuring your bread choices are wholegrain and including legumes several times a week to increase the types of fibre in your diet. This ensures a diverse microbiome, in turn boosting immune function.
The AFLW season continues until March 15.
This article appears in Sunday Life magazine within the Sun-Herald and the Sunday Age on sale February 24.
Source: Read Full Article