Dr. Pimple Popper Just Went To Town On A 'Macadamia Nut' Cyst In Her Latest Video
In her newest Instagram video, Dr. Pimple Popper pops a lipoma and pilar cyst.
Dr. Pimple Popper removes both with ease, despite the lipoma and pilar cyst being bigger than she expected.
Dr. Pimple Popper also asked her viewers to chime in on the sound effects they hear when pimples pop.
Here's the thing about Dr. Pimple Popper videos: Most of them come with sound—and, tbh, the sound makes them about a million times more gross.
In her newest Instagram video, dermatologist Sandra Lee, MD, took on a lipoma and a pilar cyst—and asked her commenters to weigh in with the sound they hear when a pimple pops (you know you hear one too).
"Who else makes sound effects for the POP," she wrote—and her followers weren't shy about chiming in. "Bloop," said one person, while others said "plop" and "plok" (great variation here, right?).
Who else makes sound effects for the 💥POP💥? 🙋🏻‍♀️ Comment below your sounds for these two! #lipoma #pilarcyst #drpimplepopper
A post shared by Sandra Lee, MD, FAAD, FAACS (@drpimplepopper) on
The video, which still has sound (just not any specific "bloop" or "plop" sounds), shows Dr. Pimple Popper going after a lipoma on an unknown body part. After a few squeezes (and a few snips, trying to free up a little more space), the lipoma pops right out. "He's bigger than we thought!" said Dr. Pimple Popper.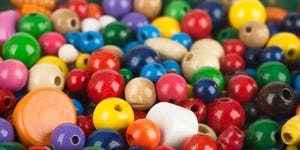 In the second video, Dr. Pimple Popper takes on a pilar cyst on a man's forehead. Dr. Pimple Popper points out to her assistant that she cut an opening in the man's head so the pimple would come out easier. After a few pushes, the large, white cyst comes bursting out of the man's head—and in her usual form, Dr. Pimple Popper compares it to both a "water chestnut" and a "macadamia nut."
Unfortunately, the video cuts off before the man's chestnut-like pilar cyst is totally removed (much to the disappointment of viewers), but I think we can all assume that Dr. Pimple Popper successfully popped that one, too.
Source: Read Full Article