Are inadequate culinary skills among undergraduate students associated with obesity and overweight?
In a recent study published in the Nutrients Journal, researchers investigated the association between the culinary skills of undergraduate students and their chances of being obese or overweight.
Study: Low Cooking Skills Are Associated with Overweight and Obesity in Undergraduates. Image Credit: DGLimages/Shutterstock.com
Background
Culinary skills, which the ability to plan meals, shop for ingredients, and prepare various kinds of fresh and processed foods, are essential for establishing a healthy lifestyle since homemade meals generally have better nutritional content and contain more vegetables.
Studies have shown that undergraduate students consume large quantities of ultra-processed foods such as nuggets, snacks, pastries, and soft drinks. Such foods contain highly processed ingredients and have very low nutritional content, but require very little to no preparation time or cooking skills.
The unhealthy lifestyle among undergraduates is often a result of the adolescence to adulthood transition where they are seeking autonomy and juggling more responsibilities, which does not leave enough time for preparing meals at home.
The access to processed and packaged foods and the hurdles in preparing meals in domestic kitchens for the students in residence lead to the development of unhealthy eating habits, leading to obesity.
The switch to remote learning during the coronavirus disease 2019 (COVID-19) pandemic, and enforced social distancing measures could have also increased the dependence on processed foods, both as an emotional response and for convenience.
About the study
In the present study, the researchers conducted a cross-sectional analysis as part of a larger project involving three universities in Brazil, that examined healthy eating and culinary skills among undergraduate students.
Students regularly enrolled in undergraduate courses at the Federal University of Rio Grande do Norte (UFRN), and living in their own homes or university residence were included in the study.
Data on sociodemographic factors such as gender, age, enrolled courses, availability of financial aid, ethnicity, parental education, civil status, and number of offspring were gathered using questionnaires.
The questionnaire also included questions on characteristics related to meal preparation and consumption, such as who was responsible for the meals at home, the time available to prepare meals, where were the main meals consumed, and what utensils and equipment were available in the kitchen.
Self-reported height and weight data were used to obtain the body mass index (BMI), and an adapted Brazilian questionnaire was used to assess healthy eating habits and cooking skills.
The questionnaire examined areas such as culinary attitudes, behaviors, and self-efficacy, availability of vegetables and fruits, knowledge of culinary techniques and terms, and self-efficacy in using seasonings, vegetables, and fruits.
Cooking skills, availability of foods and ingredients, and culinary knowledge were classified as low, medium, or high.
Results
The findings indicated that inadequate culinary skills and low self-efficacy in using seasonings, vegetables, and fruits were associated significantly with obesity and overweight.
Eating out and living with other people increased the chances of obesity and overweight, while self-efficacy in using seasonings, vegetables, and fruits, and sharing meal preparation responsibilities were linked to lower chances of becoming obese or overweight.
The study also reported that more women reported having culinary skills and time to cook, and were less obese or overweight than men — a finding supported by other studies that reported a difference between genders in the competence in buying ingredients and cooking food.
Various other studies have reported that while the number of men who cook has been increasing in recent years, they cook more for pleasure and occasionally rather than routinely.
Living with a spouse or a partner and children was associated with a higher chance of becoming obese or overweight, and while this association was observed for both men and women, the correlation was stronger for women.
However, other studies have reported that the BMI of women living with their spouses was lower than that of women living with other people. Furthermore, contrasting results from various studies reported that students living alone rather than with other people had a greater tendency to consume ready-to-eat meals and to be obese or overweight.
Given the conflicting results, the authors believe that this association needs to be examined further.
Conclusions
Overall, the findings reported that higher levels of culinary skills and self-efficacy in using seasonings, vegetables, and fruits, as well as sharing or being solely responsible for meal preparations were linked with a lower chance of being obese or overweight.
Living with others or eating out was linked to a higher chance of being obese or overweight.
These results highlight the need to inculcate and encourage cooking skills among undergraduate students to establish long-term healthy eating habits.
Journal reference:
da Costa Pelonha, R. et al. (2023) "Low Cooking Skills Are Associated with Overweight and Obesity in Undergraduates", Nutrients, 15(11), p. 2424. doi: 10.3390/nu15112424. https://www.mdpi.com/2072-6643/15/11/2424
Posted in: Child Health News | Medical Science News | Medical Research News | Healthcare News
Tags: Body Mass Index, Children, Coronavirus, covid-19, Education, Efficacy, Food, Healthy Lifestyle, Nutrients, Obesity, Pandemic, Soft Drinks, students, Vegetables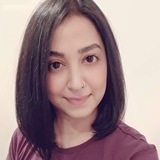 Written by
Dr. Chinta Sidharthan
Chinta Sidharthan is a writer based in Bangalore, India. Her academic background is in evolutionary biology and genetics, and she has extensive experience in scientific research, teaching, science writing, and herpetology. Chinta holds a Ph.D. in evolutionary biology from the Indian Institute of Science and is passionate about science education, writing, animals, wildlife, and conservation. For her doctoral research, she explored the origins and diversification of blindsnakes in India, as a part of which she did extensive fieldwork in the jungles of southern India. She has received the Canadian Governor General's bronze medal and Bangalore University gold medal for academic excellence and published her research in high-impact journals.
Source: Read Full Article